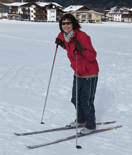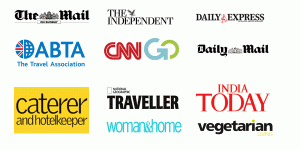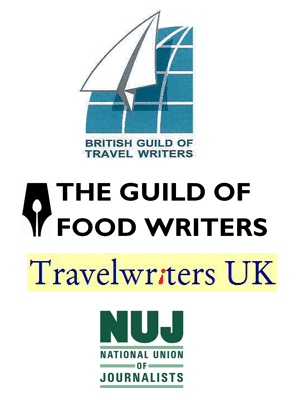 This website is old and out of date (a bit like me) but I'm planning to get a squeaky new one next year in 2024. For now, you can see what I did before you know what. I've been focusing on copywriting, but planning to take up the travel writing reins before long.
This is a site primarily for commissioning editors, PRs and potential copywriting clients.  You can see a selection of my published work by clicking on the 'cuttings' tab on the home page or above.
I have a dedicated site for Richmond Copywriting services; alternatively to get a taste of what I offer, please click on the 'copywriting' tab on here (top right).  My niches are luxury travel and food and drink, but I do write about other things too.
BECOMING A JOURNALIST:  I retrained as a journalist at Birkbeck College, London in late 2009 and started getting published while still on the course.  In 2013, I completed the NCTJ in sub-editing and work in Adobe InDesign. I have a full subscription to the Adobe CC Suite. I completed an InDesign Course for Editors in 2017, followed by an advanced SEO course at The London Web Factory.
WHAT I WRITE ABOUT AND FOR WHOM:  I mainly write about travel, with a bit of  food and lifestyle thrown in. I've been published in consumer magazines such as Woman and Home, Woman's Own, Sphere and National Geographic Traveller and in newspapers the Daily Telegraph, Independent, the Daily Mail, Mail on Sunday and the Daily Express. I also write for online sites, trade publications and pen reviews for hotels (www.hotelegraph.co.uk), restaurants and travel goods.
AREAS OF EXPERTISE:  I have visited over 120 countries and most of the major cities in Western Europe, the USA and India.  I'm a luxury hotel expert (see below) and also have experience of luxury spas and fine dining. A former delicatessen owner and self taught chef, I relish writing about food preparation and production.
LUXURY HOTEL EXPERT:  I spent over two years helping to set up and run the luxury hotel brand Travel de la Creme. (now closed) We had over 430 hotels on the site, all visited personally by me.  I am available for luxury hotel reviewing, 'mystery guest' visiting or other luxury hotel guest consultancy work. I'm a hotel reviewer for The Daily Telegraph and have also written hotel reviews for Tatler, Jetsetter and Time Out.
SOCIAL MEDIA:  Was a big fan of  Twitter; not so keen on X,  @oliviagreenway but have 4.5K followers. I'm on Insta and Facebook.
WHAT I'M LOOKING FOR in 2024
PRS: I'm hoping to find really good ideas to write big stories this year – so PRs if you have anything new with a unique angle – please ping me an email.
I've been on several train journeys, so anything train-related will pique my interest.
Despite over 30 visits, there's still a lot of India I have yet to discover.
I've been visiting Africa a bit too, and can't wait to return to South Africa in particular.
But I'm open to anywhere if the story is good enough…
Editors: If you'd like to discuss commissioning me , or have a project in mind, please drop me an email: olivia at oliviagreenway dot com or try Twitter: @oliviagreenway I'm sometimes available for freelance writing and editing shifts. I work in InDesign and am familiar with WordPress.
Testimonials
'Olivia pitches great ideas, consistently backs them up with interesting and lively copy – and always meets her deadlines.'
Jill Glenn, Editor, Optima Magazine
'Olivia's work is always immaculate and she writes with real flair. As an editor, I'd have no hesitation in commissioning her again: she's lovely to work with and pitches engaging, clever ideas.'
Sarah Drew Jones, Editor-in-chief, Malthus Media
'Olivia recently wrote two excellent guides to Bangalore for the Ten Group. One was for a luxury mobile phone brand and the other for members of our concierge service. Both guides were insightful, accurate and to deadline – the winning formula for any editor.'
Marcus Waring, Editor, The Ten Group.
'I was lucky to meet Olivia on a press trip in Germany. I need to source top quality travel articles for our quarterly aspirational glossy magazine, and Olivia has become a reliable contributor whose work needs no editing and picture selection is spot on.'
Jenny Chapman, Business Editor, Cambridge Business magazine and Cambridge News.
'I commissioned Olivia to write an opinion piece for Freedom magazine – a publication aimed at a mature readership. Despite a fairly wide brief, she provided me with exactly what I was hoping for in the first draft. The piece was provided within deadline and required no subbing – needless to say she is writing another piece for our next issue!'
Vicky Ferda, Deputy Editor, Freedom magazine.
Past and present clients
Travel
Daily Telegraph, Mail on Sunday, Independent on Sunday, Sunday Express, Daily Mail, Independent, City AM, National Geographic Traveller, Morning Calm (Korean Air inflight), ABTA magazine (trade), Sphere Magazine, CNN Travel, Travel Weekly (trade), Destinations, Sunday Times Travel Magazine, TTGLuxury (trade).
Food and Lifestyle
Woman & Home, Daily Express, Caterer and Hotelkeeper, Cook Vegetarian (Now Veggie magazine), Vegetarian Living, Savista magazine, LandScape, Woman's Own, Woman's Weekly, Candis. Restaurant reviewer for View London and Food & Drink Guides.
Online and copywriting:
St James' Publishing house, Evenbase (Part of Daily Mail group), CNN Travel, Bespoke website (specialist luxury Indian travel), blog supported by Huffington Post, Avis, Beau Travel, Princess Cruises, OTT, Travel2, LifeEar and Playbuzz.